Welcome to Psychic Evolution Mystery School. We offer a Membership to all of our classes or you can sign up for individual courses. These courses are designed to develop, enhance, and improve your Psychic and Mediumship gifts.
Developing your Psychic and Mediumship Gifts
These classes are designed to help you develop your intuition, Psychic senses, and Mediumship Gifts!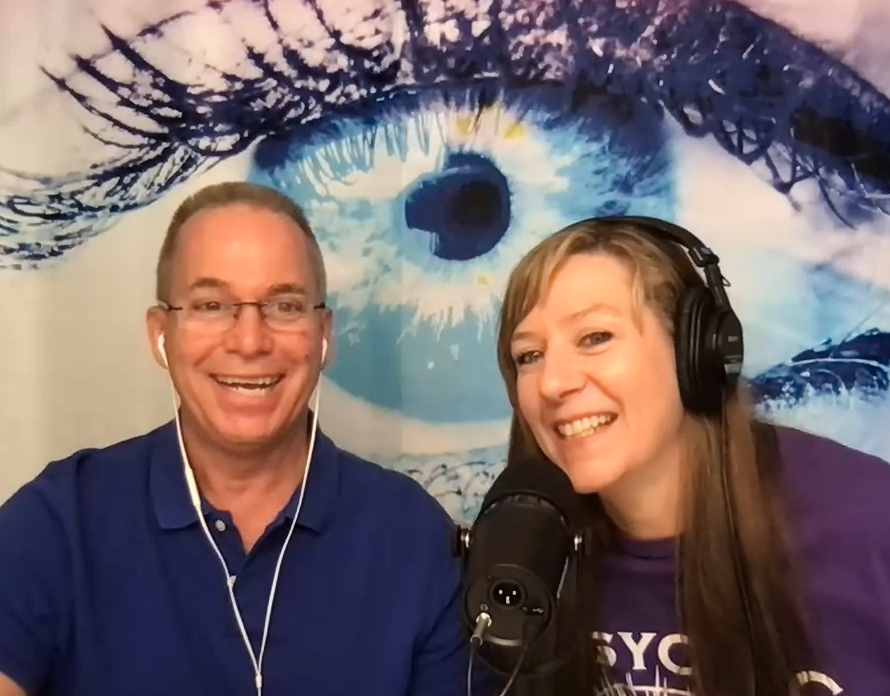 Hi, we are Jamie and Maggie Clark
 Discover the Psychic potential within you and learn how to empower yourself and manifest your Psychic and Mediumship abilities. Your Psychic senses are so natural they are super-natural!!!
World renowned, Evidential Psychic Medium, Jamie Clark - your Host of Psychic Evolution Podcast - and Maggie Clark - your Co-Host, a prolific Spiritual Coach and accomplished Healer, team up to share their spiritual wisdom. As Spiritual Teachers Jamie and Maggie share how to integrate the natural psychic senses with the empowerment of spiritual knowledge to help create a more fulfilling life of love, happiness and success. These courses are designed to open up your Psychic gifts and to help you learn to work with them.
 Join the Evolution and find your inner beauty to heal and your inner light to shine!
Check your inbox to confirm your subscription